The 24th International Teletraffic Congress will take place on September 4-7, 2012 in Kraków, Poland.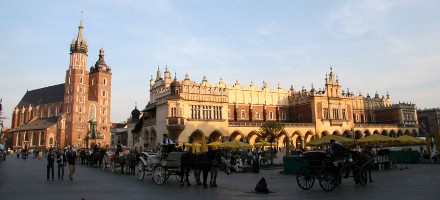 New:
Best Paper Awards:
Best Student Paper Award: Anomaly Detection in VoIP Traffic with Trends, Felipe Mata (Universidad Autonoma de Madrid, Spain); Piotr Zuraniewski (University of Amsterdam/TNO, The Netherlands); Michel Mandjes (University of Amsterdam, The Netherlands); Marco Mellia (Politecnico di Torino, Italy)
Best Paper Award: Pull versus Push Mechanism in Large Distributed Networks: Closed Form Result, by Wouter Minnebo (University of Antwerp, Belgium); Benny Van Houdt (University of Antwerp, Belgium)
ITC is an annual event that provides a venue for researchers from academia and industry interested in design and control of communication networks, protocols, and applications. ITC solicits original contributions, especially contributions that address novel issues, pioneer disruptive paradigms, or propose innovative models and techniques. Furthermore, contributions that provide important insights on real-world networking problems, e.g., based on measurements, application of analytical techniques or simulations, are strongly encouraged.
In 2012, ITC will be held in the Radisson Krakow Hotel. It is located in the heart of the city centre, on the corner of Zwierzyniecka and Straszewskiego streets, with nearby attractions such as Main Market Square or important historic attraction such as Royal Wawel Castle.